80th Biennial International Law Conference 2022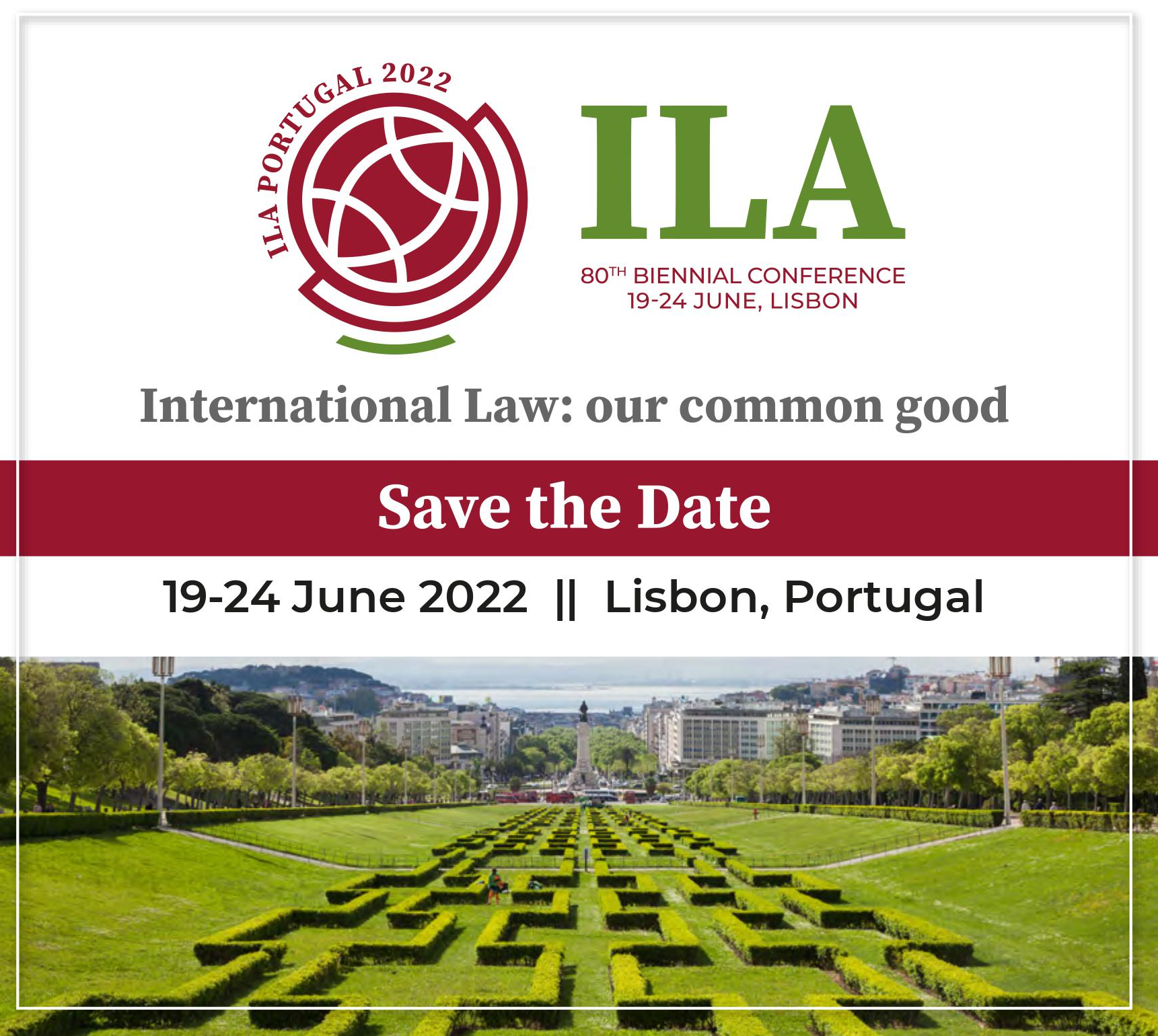 80th Biennial International Law Conference 2022
1176
1176 people viewed this event.
The ILA Portuguese Branch is delighted to confirm that the 80th Biennial International Law Conference will take place in Lisbon, Portugal from June 19-24, 2022.
The theme of the conference is 'International Law: Our Common Good'.
Save the date for this exciting event, which will mark the first major in-person conference to be held by the Association since the onset of the global COVID-19 pandemic in 2020. Further information will be available at www.ila-hq.org in due course. Registration opens in January 2022.