Climate Change and International Law at a Crossroad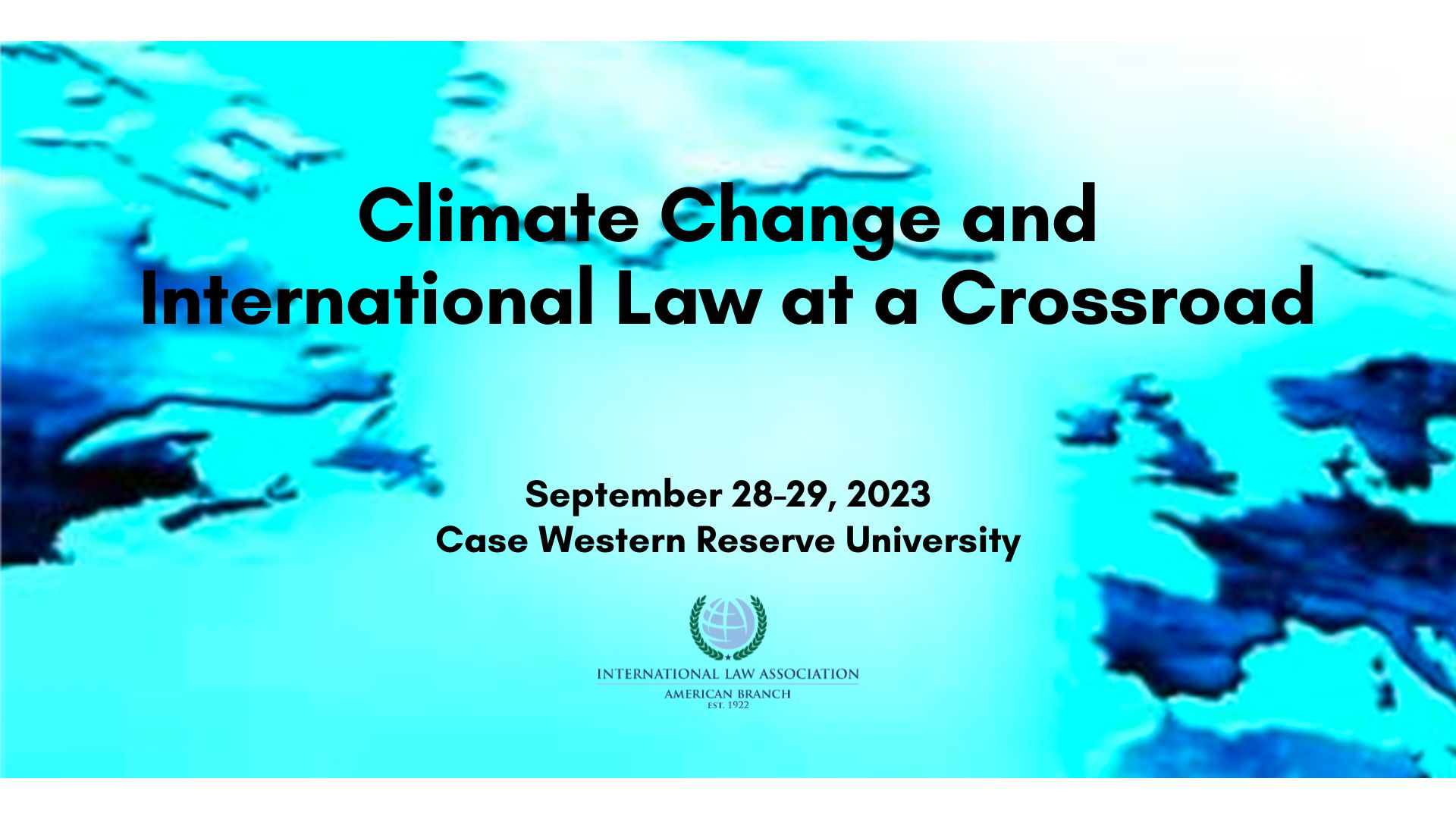 Climate Change and International Law at a Crossroad
259
259 people viewed this event.
The American Branch is pleased to co-sponsor a two-day conference at Case Western Reserve University School of Law entitled Climate Change and International Law at a Crossroad on September 28-29, 2023.
Description: Glaciers and ice sheets are contracting at an alarming rate. Low-lying coastal and island states face catastrophic flooding. The world's great rivers and lakes are drying up, while climate migrants are pouring across borders. In this timely conference, two dozen of the foremost experts on international law and climate change will address: How should the international community enforce the newly recognized human right to a healthy environment? Is "ecocide" a viable international crime? Are environmental migrants entitled to refugee status? Can corporations be sued for climate change? And other salient law and policy issues at the heart of today's climate crisis.
Several American Branch members and leaders will take part in the conference, including Case Western Reserve University School of Law Dean and American Branch President Michael Scharf. American Branch Chair Leila Sadat and Board Member Milena Sterio will speak on the panel"Is Ecocide a Viable International Crime?" and Craig Martin will participate in the panel "Fresh Air or Whistling into the Wind? Enforcing the UN's Right to a Healthy Environment."
The conference begins with a Thursday evening dinner featuring remarks by Jim Chen, former VP and Counsel of Tesla and Rivian Motors, who will discuss the need to safeguard human rights in the production of electric car batteries. In keeping with the conference theme, Thursday's events will be held at the Crawford Auto Museum, where participants can tour the 140 classic cars while enjoying the sounds of the law school's faculty-student band and taking a ride on the restored Euclid Beach Park Grand Carousel. An extra fee is required for those attending dinner.
Friday's sessions will be held in Woodland Hall of the Cleveland Botanical Garden, where participants will be able to tour the Botanical Garden's Costa Rican Rain Forest, Madagascar Spiny Desert, and beautiful outdoor gardens during breaks. John Knox, former UN Special Rapporteur for Human Rights and the Environment, will deliver the Friday morning keynote address. The Honorable Chile Oboe-Osuji, former President of the International Criminal Court, will provide the Friday luncheon speech about the prosecution of environmental crimes.
A full agenda is available online.
CLE credit is available for an additional fee.
Case Western Reserve University School of Law has partnered with the American Branch to host ILW-Midwest for several years, and we are proud to support their upcoming conference.
For more information and to register, please see here: https://case.edu/law/our-school/events-lectures/climate-change-and-international-law-crossroad