Investment Arbitration Workshop Series: The Latest Challenges in Latin America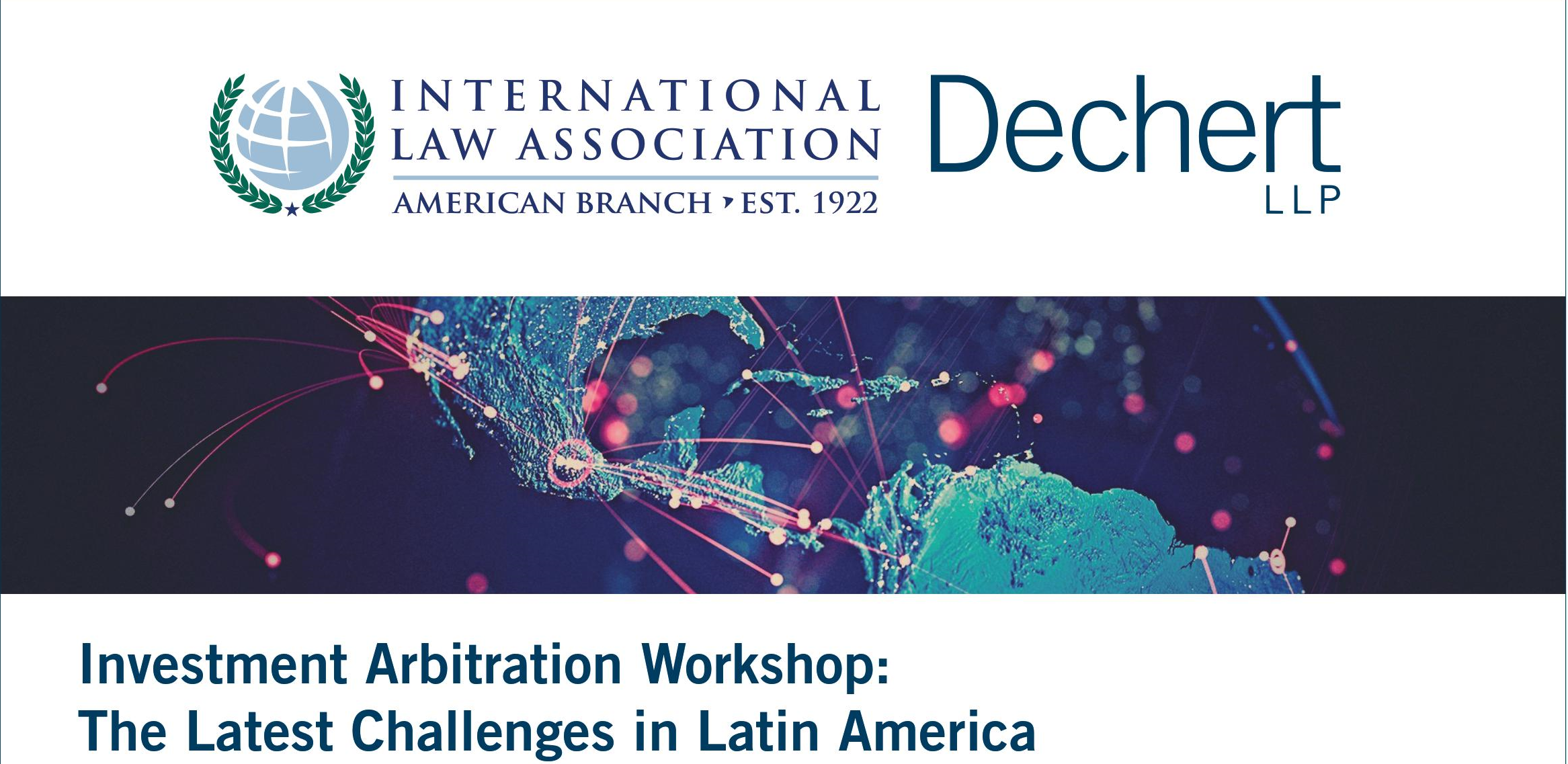 Investment Arbitration Workshop Series: The Latest Challenges in Latin America
60
60 people viewed this event.
The American Branch of the International Law Association (ABILA)'s Investment Law and International Arbitration Committees would like to invite you to the inaugural edition of our Investment Arbitration Workshop Series, The Latest Challenges in Latin America – hosted by Dechert.  The event will take place on April 14, 2021 online from 10:00-11:00 am EST.
The inaugural workshop in a series focused on cutting-edge issues in different global regions, this installment brings together distinguished practitioners in the region to discuss how they see the path ahead for investment arbitration in Latin America. The speakers will debate the significance of human rights and corruption issues in recent investment arbitrations, as well as how the investment protection system may modernize to resolve these and other recurring challenges in Latin America.
This online event will engage the audience in a frank and open conversation about these difficult issues for investment arbitration in the region.
Speakers:
Mélida Hodgson (Partner, Jenner & Block)
Andrés Jana (Partner, Bofill Mir & Alvarez Jana Abogados)
Maria A. Burgos (Associate, Baker McKenzie)
David L. Attanasio (Associate, Dechert)