Each year at International Law Weekend, the American Branch honors members who have demonstrated exceptional service to the Branch and individuals who have greatly contributed to the field of international law.
ABILA Outstanding Achievement Award
The ABILA Outstanding Achievement Award was established to recognize outstanding contributions in the field of international law. Such contributions might include, but are not limited to service to an international organization, a State, or an international court or tribunal; or to teaching, research, or scholarship in the field of international law. While candidates are reviewed comprehensively, factors considered may include consideration of an individual's specific extraordinary service initiatives and/or sustained superior contributions to the field of international law over a number of years, as well as visionary and innovative leadership.
Nominations for the award are accepted each spring with a July 1 deadline for submission. Recipients of this annual award need not be current members of the American Branch.
2022 Winner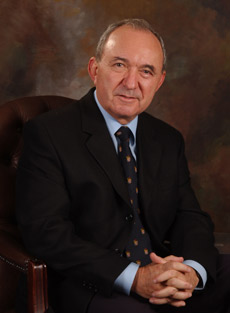 H.E. Justice Richard Goldstone
Richard Goldstone served as prosecutor of the International Criminal Tribunal for the former Yugoslavia and the International Criminal Tribunal for Rwanda between 1994 and 1996. Previous to serving as Prosecutor, he had chaired what became known as the Goldstone Commission, an independent judicial commission that investigated activities and people who posed a threat to the restoration of civil rights during the transition to post-apartheid South Africa. Richard served as justice of the Constitutional Court of South Africa from 1995 to 2003.
Since his retirement, Goldstone has engaged in numerous activities related to the rule of law and human rights. In 1999, he chaired the Independent International Commission on Kosovo that was established by the Swedish Prime Minister, Goran Persson. In 2004 he was appointed by the secretary-general of the United Nations to the Independent International Committee that investigated the Iraq Oil for Food program, and his chairmanship of the United Nations Fact Finding Mission on possible war crimes and international human rights violations committed by any party in the context of the military action in Gaza in December 2008 and January 2009.  In 2008, he chaired a U.N. committee to advise the United Nations on appropriate steps to preserve the archives and legacy of the Ad Hoc Criminal Tribunals.  He recently chaired the Independent Expert Review established in December 2019 by the Assembly of States Parties to review the International Criminal Court and Rome Statute system.
Goldstone is the recipient of many awards, including the MacArthur Award for International Justice, the American Bar Association's International Human Rights Award, and the Richard E. Neustadt Award from the Kennedy School of Government at Harvard University, as well as honorary doctorates of law from universities in South Africa, Europe, North America, and Israel.  He is an international member of the American Academy of Arts and Sciences, an honorary bencher of the Inner Temple, London, and an honorary fellow of St. John's College, Cambridge. He is also the author of "For Humanity: Reflections of a War Crimes Investigator."
Past Winners
2021: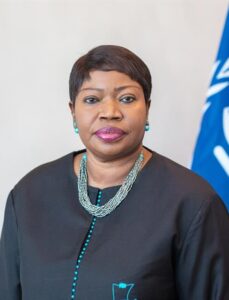 Fatou Bensouda has shown steadfast leadership and courage in the field of international law at the International Criminal Court, where she was the first woman and first African to serve as Chief Prosecutor from 2012 to 2021. She had previously served the Court as Deputy Prosecutor since 2004. During her time as Prosecutor, Mrs. Bensouda worked toward accountability for atrocity crimes, in particular addressing traditionally underreported crimes such as sexual and gender-based crimes, mass atrocities impacting children, and the deliberate destruction of cultural heritage within the Rome Statute framework.
Prior to her work at the ICC, Mrs. Bensouda was successively State Counsel, Senior State Counsel, Principal State Counsel, Deputy Director of Public Prosecutions, Solicitor General and Legal Secretary of the Republic, and Attorney General and Minister of Justice of The Republic of The Gambia. Her international career as a nongovernment civil servant formally began at the UN International Criminal Tribunal for Rwanda, where she worked as a Legal Adviser and Trial Attorney before rising to the position of Senior Legal Advisor and Head of the Legal Advisory Unit (2002 to 2004). Mrs. Bensouda has served as delegate of The Gambia to, inter alia, the meetings of the Preparatory Commission for the ICC.
She is the recipient of numerous awards, including the distinguished ICJ International Jurists Award (2009), presented by the then President of India P. D. Patil; the 2011 World Peace Through Law Award presented by the Whitney Harris World Law Institute, the American Society of International Law's Honorary Membership Award (2014), and the XXXV Peace Prize by the United Nations Association of Spain (2015).
Watch Mrs. Bensouda's Keynote Address accepting this award at International Law Weekend 2021 here.
Charles Siegel Distinguished Service Award
The Charles Siegel Distinguished Service Award was established by the ABILA Board of Directors in 2020 to recognize outstanding contributions to the Branch by a member of the ABILA. Contributions may include to the ABILA Board, ABILA Committees, and/or the ABILA's International Law Weekend. In choosing the recipient, the Selection Committee may consider an individual's specific extraordinary service initiatives and/or sustained superior contributions to the ABILA over a number of years.
Solicitations for nominations for the award are sent to ABILA members each spring with a July 1 deadline for submission.
2022 Winner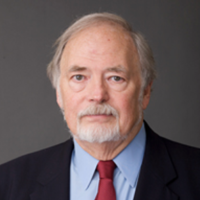 David P. Stewart has been a longstanding leader in the American Branch. He has served as an ABILA Executive Committee member, Vice-President, President-Elect (2012-2014), President (2014-2018), and Chair of the Board of Directors (2018-2022). Prior to his term as President, he took on many presidential duties, including the Branch Newsletter. During his tenure as President, he organized several conferences, including the inaugural International Law Weekend–South, and served as a key member of the organizing group for the 76th International Law Association Conference in Washington, D.C. in 2014.
Professor Stewart represented the American Branch on ILA committees, including the International Protection of Consumers Committee and the Committee on Protection of Privacy in Private International and Procedural Law. He also led several American Branch Committees including as Co-Chair of the Extraterritorial Jurisdiction Committee and Co-Chair of the Commercial Dispute Resolution Committee.
Committed to service and innovation, he spearheaded joint initiatives with other organizations, for instance, serving as Co-Director of the 2009-10 ABILA-ASIL study of the implementation of transparency norms in international investment and commercial arbitration. He is a regular panelist and panel chair at International Law Weekends. Professor Stewart has been a mentor to many ABILA members, a friendly and diplomatic colleague, and a willing participant whenever assistance has been needed.
Past Winners
2021: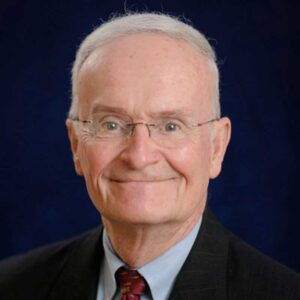 James "Jim" Nafziger has contributed to both the International Law Association and the American Branch over a 40-year span. In the American Branch, he chaired the Human Rights Committee; served as Director of Studies, Vice President, and President; initiated, during his tenure as President, regional International Law Weekends and greatly expanded Branch membership; and promoted cooperation with other international law organizations.
In the International Law Association, for over 25 years, he served as Rapporteur and then Chair of the Cultural Heritage Law Committee, which produced valuable studies and two draft conventions. He was named to the ILA's Executive Council in 2000, representing the American Branch there for 16 years before his elevation to the office of Vice-Chair of the Council – one of a very small number of ABILA members ever to have been so honored. Professor Nafziger truly appreciates, and has worked diligently to further, the roles of the ILA and the Branch in preparing committee studies that develop and advance international law and in staging educational and networking events, such as International Law Weekend, regional ILWs, and ILA conferences. He has strengthened the ILA and the Branch on numerous fronts and has been a valuable mentor and resource for the current ABILA leadership.
2020: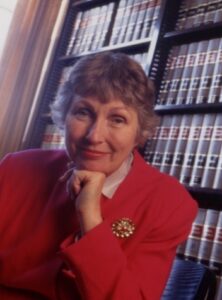 Cynthia Lichtenstein was a longstanding leader of the monetary law and securities related committees in both the International Law Association and the American Branch. She served as Chair of ABILA's Committee on Committees (later renamed Director of Studies), and subsequently as ABILA's President (1986-1992) and then as Chair of the Executive Committee.
Professor Lichtenstein has always enhanced the interests and visibility of ABILA in her service to the ILA at the international level as a leader of two ILA committees, as a mainstay of countless ILA Executive Council meetings and Biennial Conferences, and as ILA Vice Chair (2008-2016). She promoted the needs of practitioners and advocated for their inclusion in ABILA, and has long been a vigorous proponent of active outreach to, and involvement of, student members as an important goal of the Branch.
The ABILA Book Awards were established to recognize the best books on international law published by ABILA members. Eligible books must have been published within the calendar year of nomination or the preceding calendar year. The subject matter of the book must fall into the broadly defined category of international law.
Beginning 2022, the Book Awards Committee has offered three separate awards, as follows:
     – ABILA Book of the Year Award: Awarded each year to the best book published on international law or a topic in international law.
     – ABILA Practitioners Book Award: Awarded each year to the best book published on a technical topic in international law or on a topic likely to be of particular interest to practitioners of international law.
     – ABILA New Authors Book Award: Awarded each year to the best first book published on international law or a topic in international law by an author who has not previously published a book on this or any other subject.
Solicitations for nominations for the award are sent to ABILA members each spring with a July 1 deadline for submission.
2022 Winners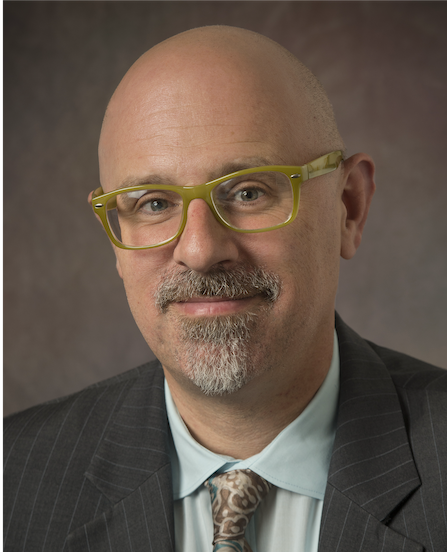 ABILA Book of the Year Award: Tom Ginsburg for Democracies and International Law (Cambridge University Press, 2021). Tom Ginsburg is the Leo Spitz Distinguished Service Professor of International Law, Ludwig and Hilde Wolf Research Scholar, and Professor of Political Science at the University of Chicago Law School. Democracies and authoritarian regimes have different approaches to international law, grounded in their different forms of government. As the balance of power between democracies and non-democracies shifts, it will have consequences for international legal order. Human rights may face severe challenges in years ahead, but citizens of democratic countries may still benefit from international legal cooperation in other areas. Ranging across several continents, this volume surveys the state of democracy-enhancing international law, and provides ideas for a way forward in the face of rising authoritarianism.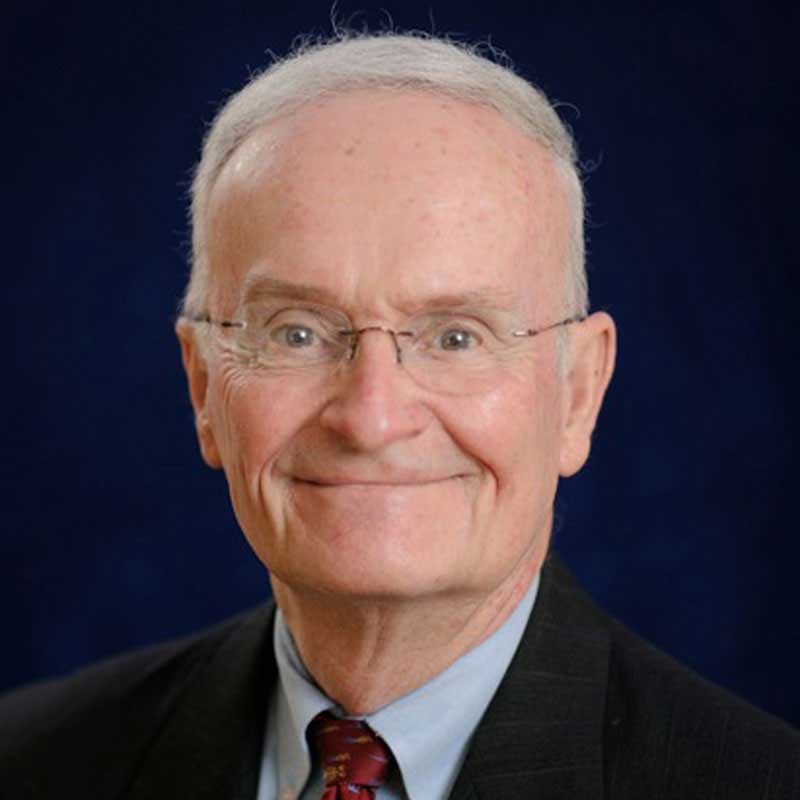 ABILA Award for a Book on a Practical or Technical Subject (Practitioners Book Award): James A.R. Nafziger for Frontiers of Cultural Heritage Law  (Brill Nijhoff, 2021). Jim Nafziger is the Thomas B. Stoel Chairholder, Professor of Law and Director of International Programs at Willamette University College of Law. His book covers emerging topics of cultural heritage law, a relatively new landmark in the field of both national and international law. The primary focus is on the frontiers identified and developed by the work products of the ILA's Committee on Cultural Heritage Law. The construction of cultural heritage law is a good example of transnationalism at work, combining national initiatives with diplomacy, UNESCO and other intergovernmental agreements, international custom, and non-governmental initiatives such as the ILA committee's own contributions. This volume concludes by briefly exploring current and future frontiers of a burgeoning range of topics that are central to many people's daily experiences and interests.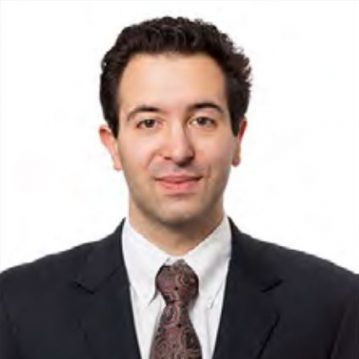 ABILA New Authors Book Award: David Attanasio for International Investment Protection for Global Banking and Finance: Legal Principles and Arbitral Practice (Wolters Kluwer, 2021), co-authored with Arif Ali. David Attanasio is an Associate at Dechert LLP. This book is a comprehensive guide to international investment protection in the banking and finance sector and provides the first complete discussion of how international investment law applies to investors and investments in the sector. Global banking and finance is a complex and specialized field with sector-specific investment forms, subject to distinctive legal and regulatory frameworks and unique kinds of political risk. This trailblazing book paves the way for the future consolidation of international investment protection as a critical tool for managing the political risk confronting global banking and finance. Featuring expert guidance on the vital legal protections for cross-border finance and banking investments, along with exhaustive and up-to-date coverage of investor-State cases, the book crystallizes a set of field-specific legal principles for the sector.
Past Winners
2021: Book of the Year Award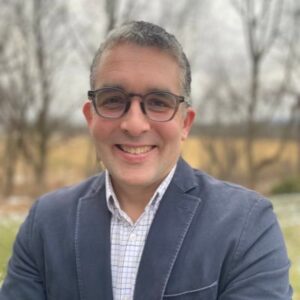 Christian M. De Vos was awarded for his book, Complementarity, Catalysts, Compliance: The International Criminal Court in Uganda, Kenya, and the Democratic Republic of Congo (Cambridge University Press, 2020). The book is about the legitimacy and effectiveness of the International Criminal Court, analyzing its interventions in three "situation countries": Uganda, Kenya, and the Democratic Republic of Congo. De Vos examines how the Court's principle of complementarity came to be framed as "a catalyst for compliance" and its unexpected effects on the domestic legal frameworks, institutions, and criminal prosecutions in these three countries. Drawing on ten years of research, he reaches persuasive and useful conclusions on the role that complementarity can play in the implementation of international criminal law.
2020: Book of the Year Award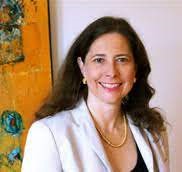 Jennifer Trahan was awarded for her book, Existing Legal Limits to Security Council Veto Power in the Face of Atrocity Crimes (Cambridge University Press, 2020). The book considers, in light of existing obligations of international law, the use of the veto power by permanent members of the UN Security Council to block Council Action in situations where there is ongoing genocide, war crimes, or crimes against humanity. Professor Trahan traces a number of such instances, with detailed focus on the crimes in Syria and Darfur — and how vetoes and veto threats, respectively, prevented the Security Council from taking measures it otherwise would have undertaken to try to alleviate the commission of atrocity crimes. She then examines such actions in light of the obligations of international law, specifically, whether such practices accord with (1) the protections due to jus cogens norms; (2) the obligations contained within the UN Charter, particularly its "Purposes and Principles," and (3) the obligations contained within the Genocide and Geneva Conventions. She makes a compelling case that the practice one sees is both far out of line with these existing legal obligations and widely disapproved by UN Member States. She suggests this situation is ripe for action in the General Assembly, including the option of requesting the International Court of Justice for an advisory opinion on the legality of such veto use.