Why You Should Join ABILA
First, membership in the ABILA grants you access to all the exceptional conferences and programs run by the organization, including International Law Weekend and Regional ILWs. Second, membership allows you to participate in ABILA committees, giving you the opportunity to make an impact on international law. Third, membership in the American Branch means membership in the ILA and you can apply to be one of the Branch's nominated members on ILA Committees or Study Groups at the international level. Finally, you'll receive Branch publications and have the opportunity to participate in ILA Biennial events.
Students can become members for free and have the same access as other members. This is an incredible benefit – so take advantage while you can!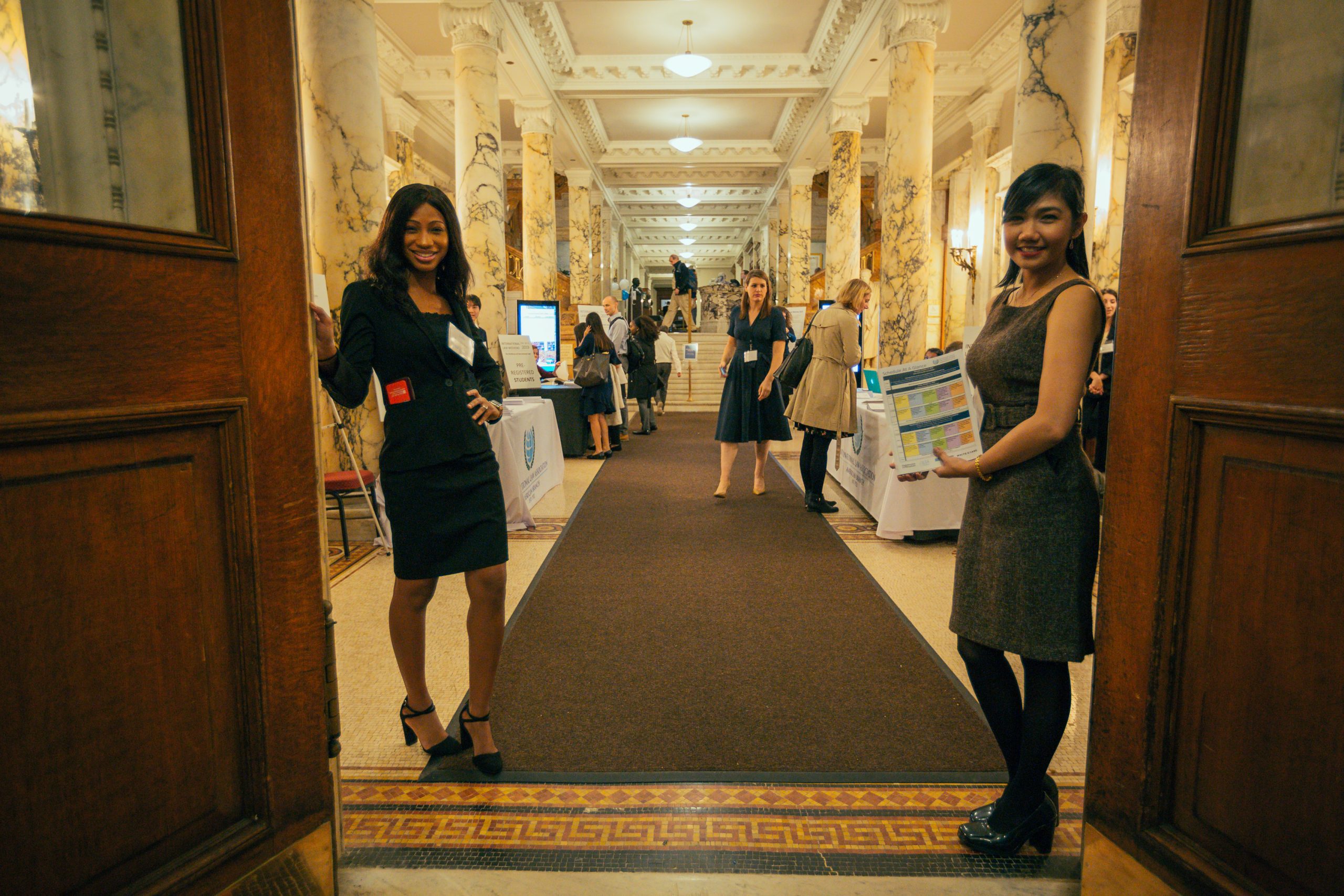 How to Become a Member or Renew Membership
Individual membership in the American Branch is open to U.S. citizens or residents who are attorneys, in law school or in graduate school in a related field.
Please renew your membership in the American Branch at your earliest convenience, or join as a new member. Membership renewals are due at the start of each calendar year. Student members may download the ABILA Membership Form and send it to Madaline George, our Membership Coordinator, or email her with your name and anticipated date of graduation.
If you prefer to pay by check, please make the check payable to ILA, American Branch and mail it to the below address with your ABILA invoice or, for new members, the 2020 Membership Form.
Please note that if you mail your payments there will be a slight delay in processing the check due to the temporary closure of the office because of public health concerns related to COVID-19.
You can mail the membership form with your payment to:
Madaline George
ABILA Membership
Washington University School of Law
One Brookings Drive, Campus Box 1120
St. Louis, MO 63130
The American Branch also welcomes tax-deductible contributions. The Branch has ultimate authority to use any contributions for its charitable purposes.
MEMBERSHIP OFFICER
Madaline George
[email protected]
ABILA Membership
Washington University School of Law
One Brookings Drive, Campus Box 1120
St. Louis, MO 63130
Choose a Membership Plan to Register
| | | |
| --- | --- | --- |
| FREE | Student | Select |
| $70 | New member 1st year | Select |
| $100 | New member 2nd year | Select |
| $125 | Regular Member | Select |
| $200 | Sustaining member | Select |
| $175 | Organization membership (institutional members, including academic institutions, libraries, and not-for-profit organizations) | Select |
| $500 | Corporate membership, vital to the American Branch and the ILA | Select |
| $5,000 | Patrons: Lifetime members who pay a one-time fee will be prominently recognized. | Select |