ICC Committee Report: Five Recommendations for Resetting the U.S./ICC Relationship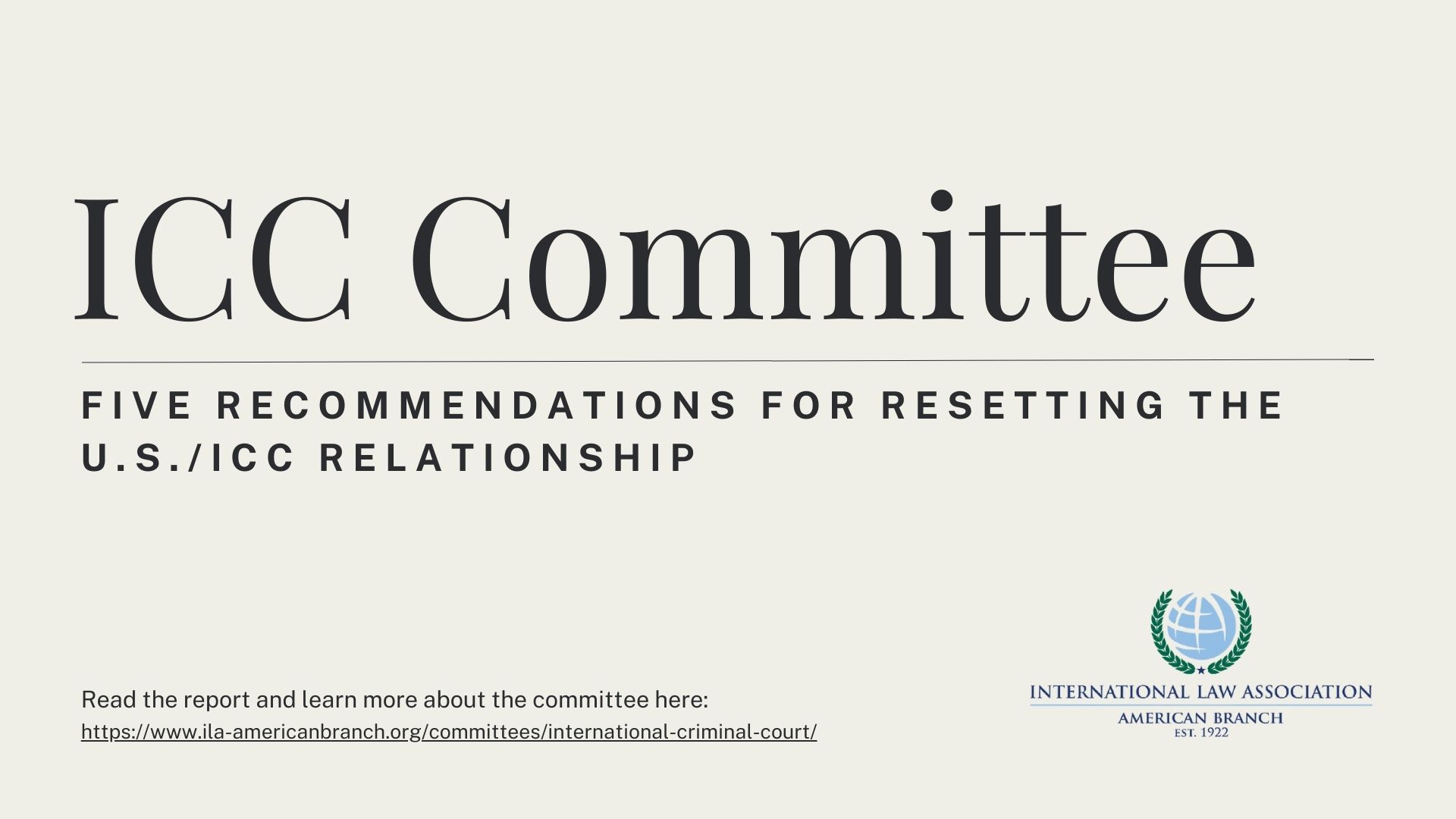 The American Branch's ICC Committee has published a report entitled, "Five Recommendations on Strengthening the U.S./ICC Relationship."
July 17, 2023, marked the 25th anniversary of the Rome Statute, the foundational treaty of the International Criminal Court (ICC), a Court of last resort for the gravest crimes. The situation in Ukraine has underscored the need for cooperation to bring perpetrators of atrocity crimes to justice and the recent announcement of U.S. cooperation in the ICC investigation in Ukraine is a welcome development. However, more can be done to support the ICC's vitally important work and combat impunity worldwide. This milestone provides an opportunity to reset the U.S. relationship with the ICC and reaffirm the United States' commitment to the rule of law and accountability.
Read the full report here: https://www.ila-americanbranch.org/wp-content/uploads/2023/08/ICC-Committee-Statement-Aug.2023.pdf
Chaired by Jennifer Trahan and Patrick Keenan, the International Criminal Court Committee engages in projects related to current issues facing the Court, as well as advocacy-related projects to strengthen engagement with the Court. To this end, the Committee has issued a number of documents on issues related to the Court, as well as advocacy letters (see below). The Committee also annually sponsors a panel at International Law Weekend on a topic related to the ICC.
Learn more about the ICC Committee here: https://www.ila-americanbranch.org/committees/international-criminal-court/