ILW 2023 Organizing Committee Co-Chairs
The American Branch is pleased to highlight our International Law Weekend (ILW 2023) Organizing Committee Co-Chairs: William Aceves, Floriane Lavaud, and Milena Sterio. They are practitioners and scholars committed to advancing international law topics in their careers and through their participation with the American Branch. The Co-Chairs selected this year's conference theme, Beyond International Law, which will set the tone for the entire weekend. All panels and topics selected for ILW have been carefully evaluated by the Co-Chairs to ensure that they address a wide range of both private and public international law themes.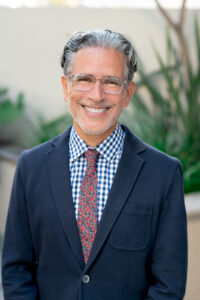 Professor William J. Aceves is the Chief Justice Roger Traynor Professor of Law at California Western School of Law. Professor Aceves frequently works with human rights organizations such as Amnesty International, the Center for Justice & Accountability, the Center for Constitutional Rights, and the American Civil Liberties Union on projects involving the domestic application of international law. He has also represented several human rights and civil liberties organizations as amicus curiae counsel in cases before the federal courts, including the U.S. Supreme Court. Aceves is the author of The Anatomy of Torture and co-author of The Law of Consular Access. He co-edited Lessons and Legacies of the War on Terror. He is also the principal author of the influential Amnesty International USA Safe Haven report, and has published numerous articles on human rights and international law.
"ILW represents a community that is joined by a common interest in the study and practice of international law. ILW engages academics and practitioners. It involves professionals and students. It brings together people of diverse perspectives. While connected by a common interest, the ILW community celebrates difference. It is open to everyone."  – Professor William Aceves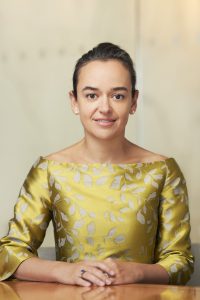 Floriane Lavaud is a counsel and member of the International Dispute Resolution Group at Debevoise & Plimpton LLP in New York and Paris. With over 15 years of experience, she advises and represents multinational corporations and sovereign states in a variety of jurisdictions on a host of issues in civil and common law, public international law, and treaty and contract interpretation. Her expertise in the Middle East led her to represent the State of Qatar before the International Court of Justice and the International Civil Aviation Organization. She sits as arbitrator, including on the Qatar Sports Arbitration Tribunal, and serves as counsel in a broad range of international matters. Lavaud advises clients pro bono in international matters. Most recently, she has worked with Legal Action Worldwide to seek justice for the Rohingya before the International Criminal Court and for the Tigrayan people before the African Commission on Human and Peoples' Rights. She has also worked with the Clooney Foundation for Justice on a number of high-profile cases seeking the release of unlawfully imprisoned journalists.
Lavaud has earned recognition by several legal organizations for her exceptional legal work and advocacy, including but not limited to Chambers Global (2022-2023), Chambers USA (2022), and Who's Who Legal Arbitration (2022). She is also recognized as a "Rising Star" for International Arbitration by The Legal 500 US (2022) and by the Euro Money Legal Media Group (2021-2022).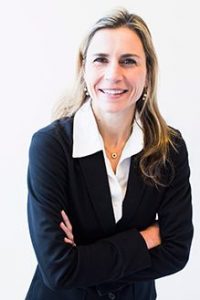 Professor Milena Sterio is the Charles R. Emrick Jr.-Calfee Halter & Griswold Professor of Law at Cleveland State University's Cleveland-Marshall College of Law. She is also the managing director at the Public International Law & Policy Group (PILPG). Sterio is a leading expert on international law, international criminal law, and human rights and leads the Thought Leadership Initiative at PILPG.
In Sterio's capacity as an expert on maritime piracy law, she has participated in the meetings of the United Nations Contact Group on Piracy off the Coast of Somalia and has been a member of the Piracy Expert Group, an academic think tank functioning within the auspices of PILPG. She is one of six permanent editors of the prestigious IntLawGrrls blog and a frequent contributor to the blog focused on international law, policy, and practice. In the spring of 2013, Sterio was selected as a Fulbright Scholar, spending the semester in Baku, Azerbaijan, at Baku State University. While in Baku, she had the opportunity to teach and conduct research on secession issues under international law related to the province of Azerbaijan, Nagorno-Karabakh.
The Co-Chairs invite the international law community to view the full #ILW2023 program here and register to join us next week in New York City!