Introducing Our 2023 Emerging Voices Panelists
The American Branch is committed to including the next generation in important discussions and is proud to run several programs during its annual conference dedicated to promoting young and new voices in international law.
We are excited to announce the selection of four outstanding young scholars and practitioners for the 2023 Emerging Voices Panel at International Law Weekend (ILW) 2023. This group was selected from a record number of applicants from around the world for this year's panel. This annual panel provides the opportunity for professionals who have been in the field of international law for five years or less to present their research at ILW stand and receive experience feedback from other participants. Selected individuals receive financial support to cover the costs of their participation.
Read more about our 2023 Emerging Voices below. We encourage all ILW participants to attend the Emerging Voices panel on Saturday, October 21 at 3:30 pm at Fordham International Law School. Find out more about ILW 2023 and register here.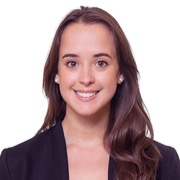 Christine Carpenter is an Associate at Dechert, LLP and will be presenting her paper  Whose [Crime] Is it Anyway?: Adapting the Crime of Aggression to Grapple with AI & the Future of International Crimes. The paper interfaces with one of the countless conundrums created by recent advancements in AI, and seeks to determine how existing texts and interpretations of international criminal law—vis-à-vis the crime of aggression—may need to be adapted in order to fulfill the aims of international justice. The reality of AI's rapid progress may pose a crisis for international law, as it causes the existing substance of international legal doctrines to be outpaced by the actual form the targeted conduct may take. While this paper focuses on acts of cyber-aggression committed by AI as its chosen example, the process and implications of its findings can and should be replicated for countless other legal regimes, as law is called to adapt and evolve in order to "keep pace" with technological developments.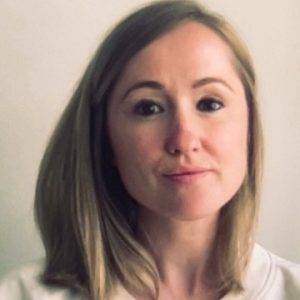 Sophie Eastwood is an independent scholar and will be presenting her paper Exploitation at Sea: Legal Vulnerability in the Global Fishing Industry. This paper contends that workers in the global fishing industry are especially vulnerable to the crimes of human trafficking, forced labor, debt bondage, and slavery because of an "enforcement gap" born of Flag States' failure to prosecute these offenses. It argues that this demands a radical step: the reconsideration of Flag State primacy and the institutionalization of universal jurisdiction. The paper also argues for the need to look beyond legal frameworks and examine the role informal law-making can play in addressing systematic human rights abuses at sea.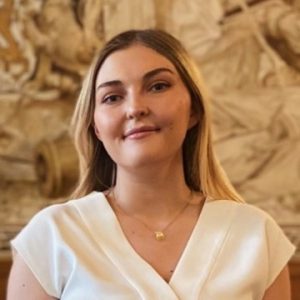 Karina Sibilska is a junior arbitration practitioner who will be presenting her paper Third-Party Funding: The Fuel that Ignites a Failing System or the Key to Future of Investment Arbitration? The paper intends to contemplate the persistent criticism of investor-state dispute settlement by examining a particular facet of the debate, primarily third-party funding, and the underutilization of not-for-profit third-party funding. The paper also aims to reflect the changing legal landscape by going beyond the very notion of international law through illustrating how an inherently flawed system intended to exert control over developing states and their public policies, can utilize the existing features to circumvent these barriers to respond to the world's shifting crises such as public health such as COVID-19, and climate change such as the reforms proposed by the G7 ministers.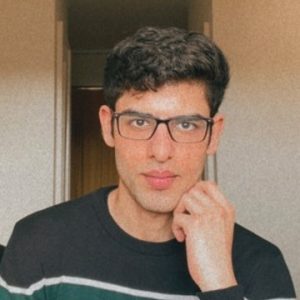 Jaideep Singh Lalli recently obtained his LLM at the University of Cambridge (Trinity College) and is now a law lecturer at Jindal Global Law School in India. He will be presenting her paper The (Missing?) Relevance of International Law in Judgments on Same-Sex Marriages. The paper reveals the shortcomings of international human rights law by comparing engagement with it in two kinds of judgments – judgments decriminalizing homosexual coitus and judgments providing legal recognition to queer marriages. The paper's analysis of international law's impact on domestic law and the queer justice movement has immense revelatory potential for uncovering the ways in which international law fails and how it can be rectified.
———————————————–
The American Branch extends its appreciation to the ILW 2023 Organizing Committee members who are running the Emerging Voices program – Carolina Arlota, Emily Behzadi, and Lisa Reinsberg. Special shoutout to Emily, who was one of last year's Emerging Voices and will serve as the panel moderator this year.
Read about last year's Emerging Voices panel here.
Register for ILW 2023 here.