ABILA Centennial Kickoff Celebration
The American Branch celebrates its 100th anniversary on January 27, 2022. We have come a long way since the Branch's establishment and have so much to celebrate. International law has been transformed over the past century, yet challenges remain that demand international cooperation and law, including climate change, economic inequality, pandemics, and ongoing armed conflict. The American Branch is proud that its members include so many individuals working tirelessly on these and other issues across many disciplines and continents.
We kick off our celebration with a virtual event on January 27, 2022 at 11:30 a.m. – 12:30 p.m. EST.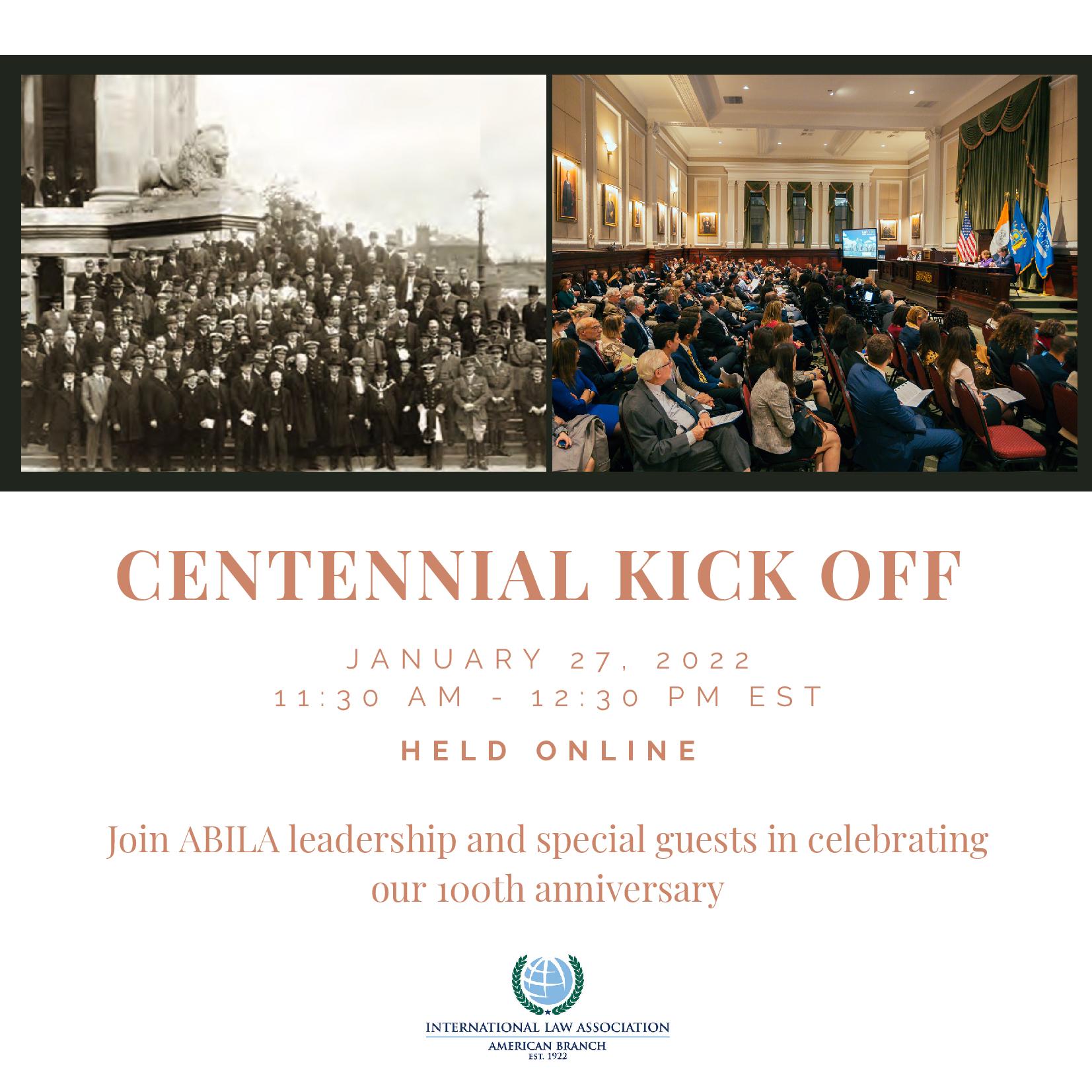 The American Branch extends a special thank you to our Centennial Committee, which is composed of William Aceves, David Attanasio, Madaline George (ex officio), Chiara Giorgetti, Philip Moremen (Chair), and Leila Nadya Sadat (ex officio). The Committee is hard at work planning a range of events to recognize our anniversary. Stay tuned for additional events throughout the year!