Justice Richard Goldstone Recognized with 2022 ABILA Outstanding Achievement Award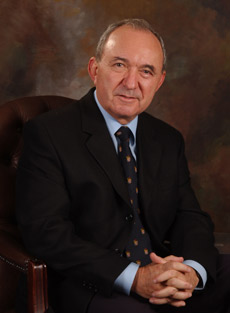 The 2022 Outstanding Achievement Award was given to Justice Richard Goldstone. Justice Goldstone served as Prosecutor of the ICTY and ICTR (1994-1996), prior to which he chaired what became known as the Goldstone Commission, an independent judicial commission that investigated activities and people who posed a threat to the restoration of civil rights during the transition to post-apartheid South Africa. He also served as justice of the Constitutional Court of South Africa (1995-2003). Since his retirement, Goldstone has engaged in numerous activities related to the rule of law and human rights.
This award was established in 2021 to recognize outstanding contributions in the field of international law. Such contributions might include, but are not limited to, service to an international organization, a State, or an international court or tribunal; or to teaching, research, and scholarship in the field of international law. While candidates are reviewed comprehensively, factors considered may include an individual's specific extraordinary service initiatives and/or sustained superior contributions to the field of international law over a number of years, as well as visionary and innovative leadership.
The Award Committee was chaired by Jennifer Trahan and included James Boykin, Matthew Kane, and Ashika Singh.