Meet Our Student Ambassadors
We are excited to introduce our Student Ambassadors who will be assisting with work of the American Branch, especially in the preparation of International Law Weekend 2022 (ILW2022).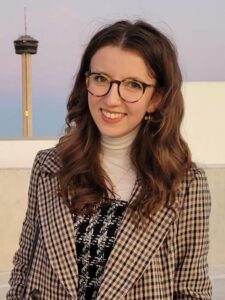 Freya Doughty is a J.S.D. candidate at Washington University in St. Louis School of Law, an Associate Lecturer at UWE Bristol, England, and a Research Assistant at the Gephardt Institute for Civic and Community Engagement. Her thesis focuses on the intersection of international human rights law and international environmental law through a child rights lens. She has worked under Professor Leila Sadat of the Whitney R. Harris World Law Institute and Professor Charles C. Jalloh of the International Law Commission. Freya achieved her LL.M in Public International Law at the London School of Economics and Political Science.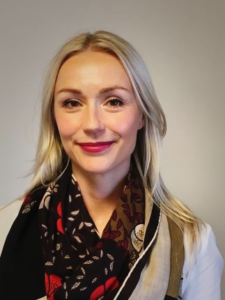 Lotta Lampela is a LL.M candidate at Syracuse University College of Law. As president of SU Law's International Law Society, her goal is to increase awareness of the impact of global legal developments on different areas of American Law. She is a former Finnish civil servant and European Union diplomat. Her research interests include European and American approaches to regulating facial recognition technologies and AI in general.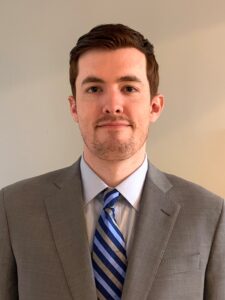 Matthew Reilly is a 2L and J.D. candidate at Touro Law Center, where he is currently the Vice President of the International Law Student Association. He received his bachelor's degree in International Affairs from John Jay College with a minor in History. He has also served as a volunteer for AmeriCorps' National Civilian Community Corps (NCCC). His passion for international law, politics, and history has led him to this ABILA Student Ambassador opportunity and he cannot wait to get started.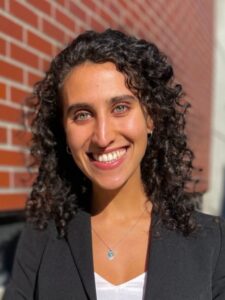 Naomi Rothenberg is a rising 2L and J.D. candidate at Seattle University School of Law, where she is a member of the Seattle Journal for Social Justice, International Refugee Assistance Project, and Seattle University Post-Conviction Appellate Alliance. She is pursuing a career advocating for children and families affected by immigration, the family regulation system, and incarceration. This summer, Naomi is part of a race-equity fellowship committed to juvenile justice and multi-dimensional advocacy. Naomi was involved with the ILA Study Group on Cross-Border Violations of the Rights of Children in Migration, Enforcement Mechanisms, and Legal Remedies, and is eager to collaborate with ABILA members this year.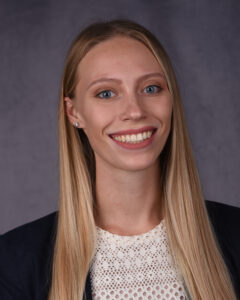 Natalie Swatowski is a rising 3L at Washington University in St. Louis School of Law. She is an editor for the Global Studies Law Review and served on the executive boards of the International Law Society and the First Generation Law Society. Last summer, she interned with the Miami Dade State Attorney's Office and over the school year, she completed a judicial externship at the U.S. District Court of Guam. This summer, she interned with the Korean Commercial Arbitration Board (KCAB) International, and has ultimate goals of working in international arbitration.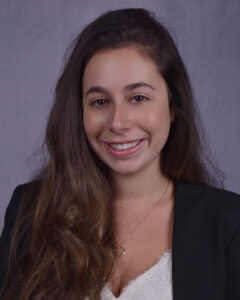 Talia Wolkowitz is a J.D. Candidate at Washington University in St. Louis School of Law and current federal judicial extern at the Eastern District of Missouri. Talia serves as the President of WashU's Law Students Against Trafficking organization and as staff editor on Washington University's Global Studies Law Review. Last summer, Talia worked at Husch Blackwell where she will return for the summer of 2023. Talia attended the George Washington University where she majored in international affairs, focusing on security policy, and minoring in entrepreneurship.
As a reminder, student membership in the American Branch of the International Law Association is free for students, and they may sign up from the membership page of our website.